"Bringing a new sense of fun to the pitch" – The Growler.
Minneapolis City is a community-focused, supporter-built minor league soccer club that features local players taking on the best of the rest of the country in USL League Two, the premier national league at the fourth tier of the U.S. soccer pyramid and as a regular qualifier for the U.S. Open Cup.
We play home games in front of a regularly packed house at Augsburg University's Edor Nelson Field in Minneapolis and if you're looking to have some fun cheering on local players as they take the best there is USSF Division Four, you're in the right place.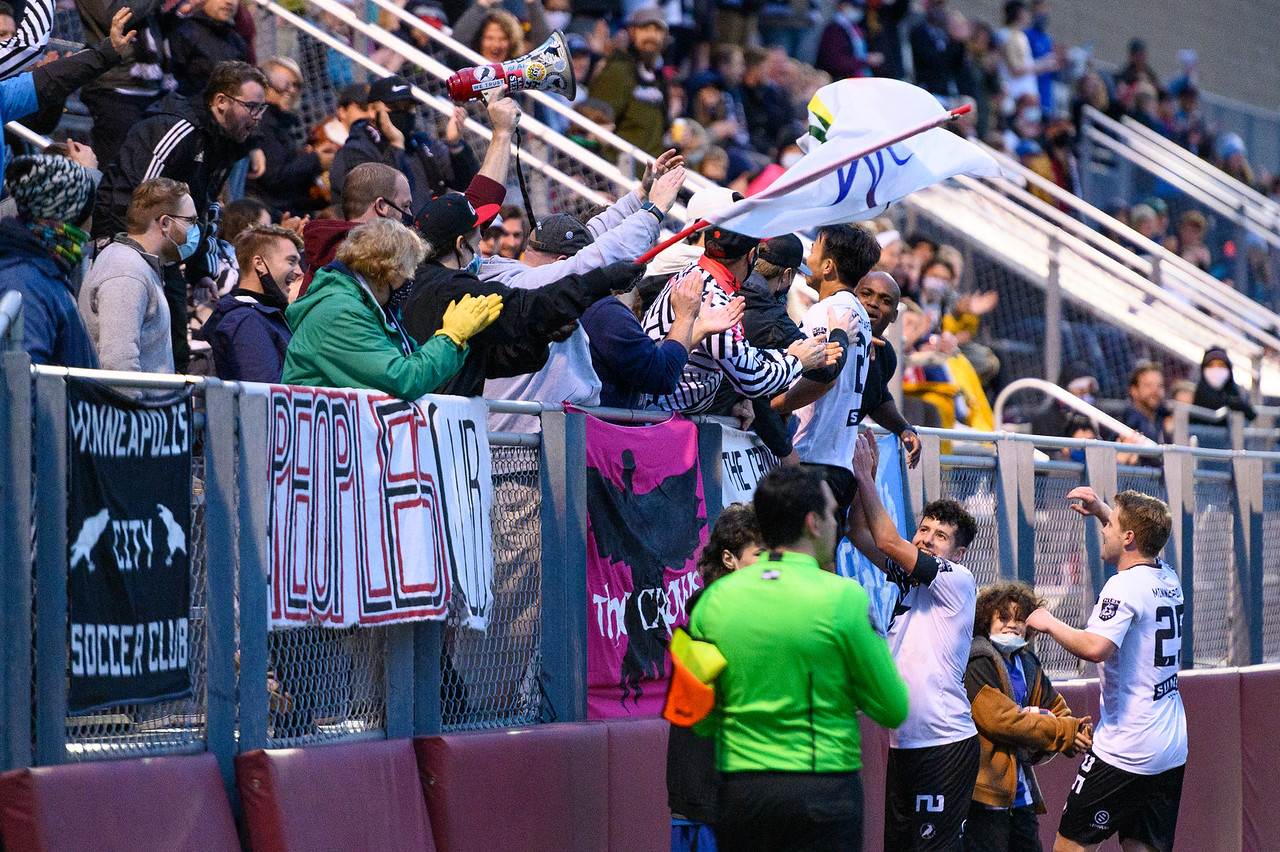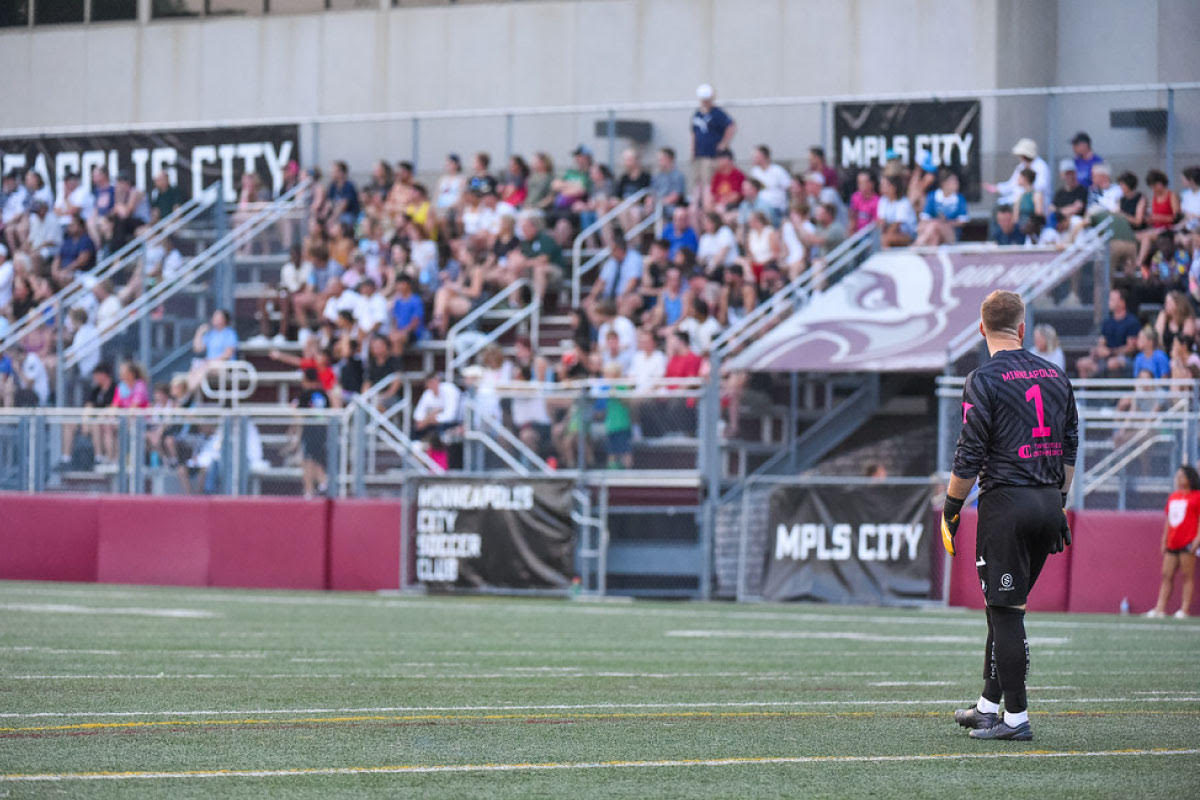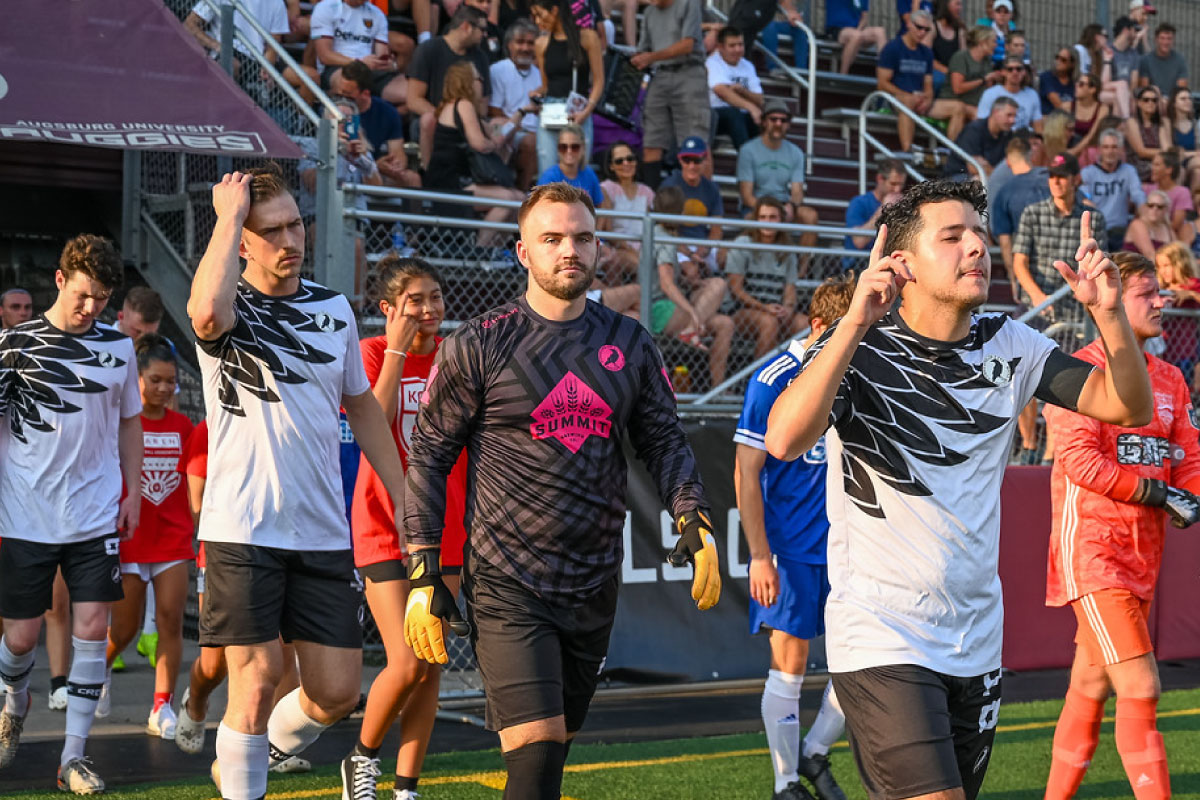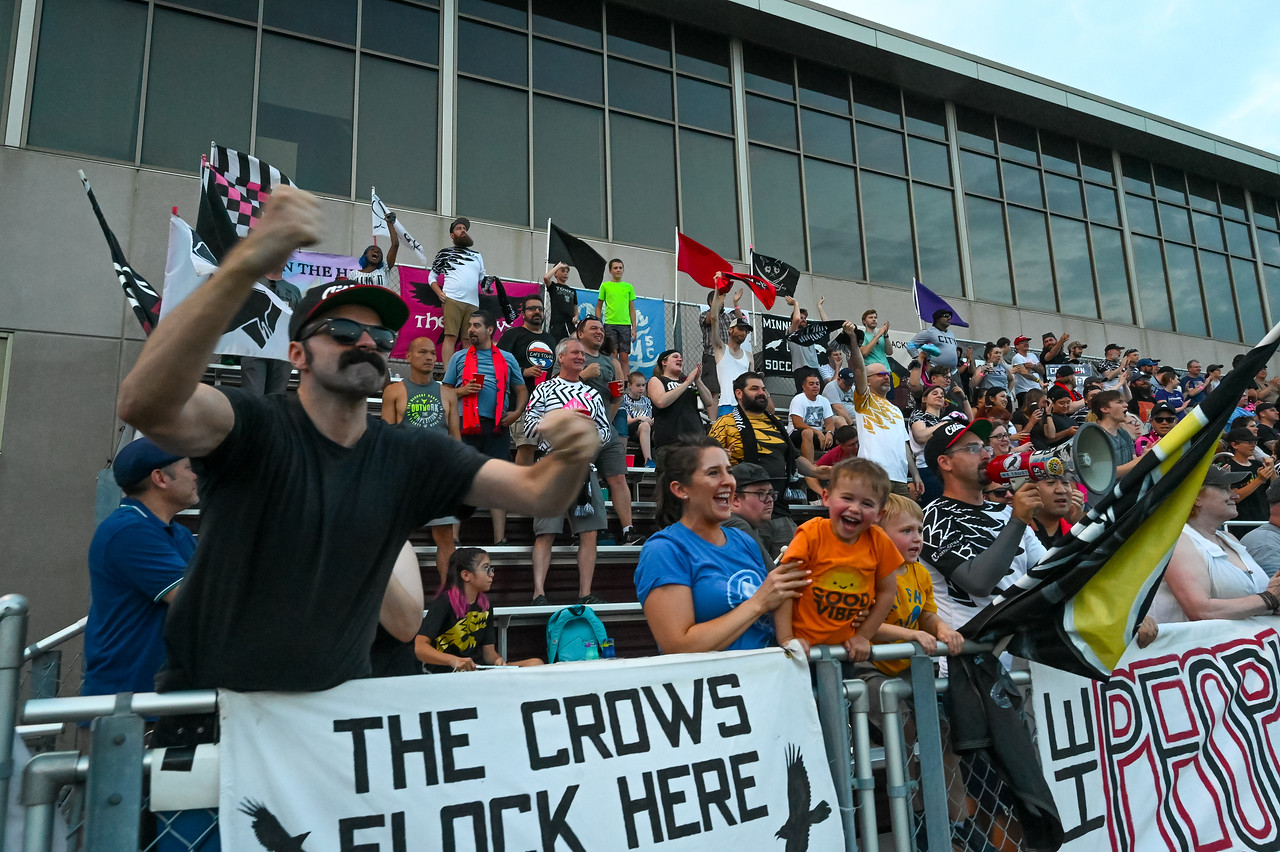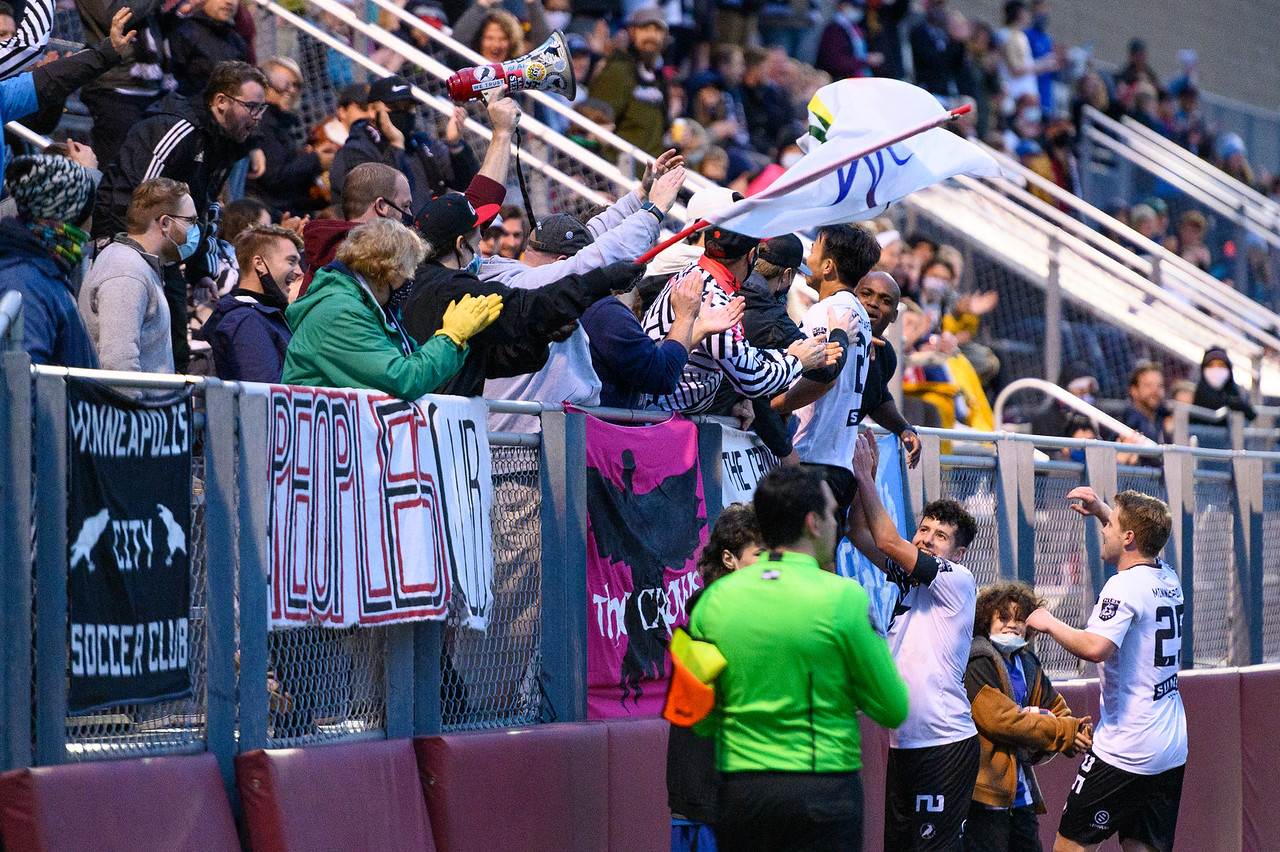 Minnesota's premier pre-professional club
Our mission is to provide the best possible platform for Minnesota players to elevate their game. Therefore, we only consider local players–whether that means you were born here, lived here for a while, or are here for the summer–and will not recruit or arrange housing for out-of-state players.
FOR INTERESTED PLAYERS:
The player identification period is November to March. If you are interested in playing with the Mighty Crows, click the link below to fill out the Player Interest Form and club staff will reach out to you with more information.
We call what we do DIY Soccer
We are a 501c3 non-profit built by real people in the community for real people in the community.
We financially help players who need it, within NCAA rules. We actively give back to the Minneapolis soccer community via free clinics and work with charity partners, which have included Big Brothers Big Sisters, YMCA, and more. We have no billionaire owner because we don't need one: we're powered by regular people.
We have an independent, active, loud, and welcoming supporter's group called The Citizens. You can check them out by clicking here.
We're famous on the internet
And most of what you read about us is true, especially if it comes from our club Twitter feed.
If you want to know more about us, like when we were founded, how many trophies we've won, and what some of our rivalries are you should CLICK HERE and check out our Wikipedia page. You can't cite it for a class assignment, but it's pretty darn correct.
Minneapolis is home
We play our home games at Edor Nelson Field at Augsburg University. It's a great stadium in the heart of Cedar-Riverside, walkable to bars and restaurants, bikeable, with public transit links, and with readily available parking. The address is 2324 Butler Place, Minneapolis, MN 55454.
Visit our mini-store at Stimulus Athletic. Open M-W-F from 1-4pm 10am-2pm (check social media or shoot us a note to confirm hours) at 927 Centennial Place, Minneapolis, MN 55404.