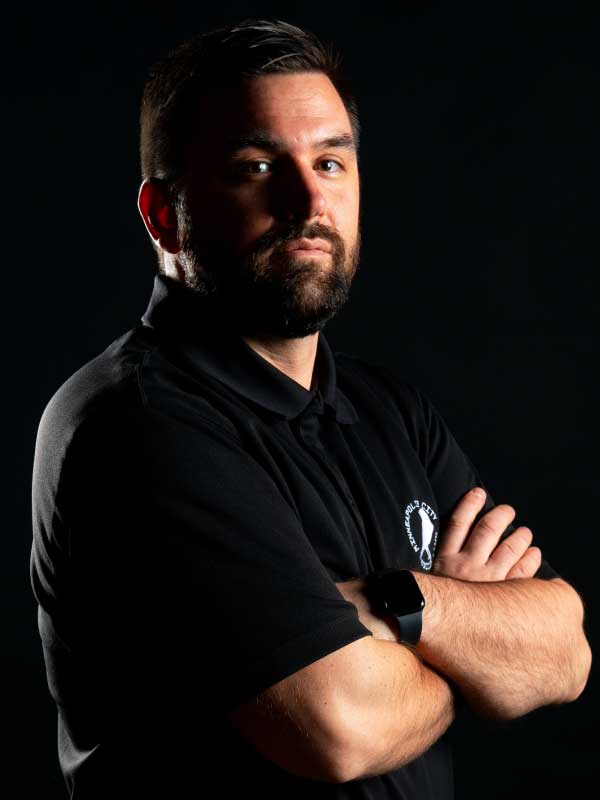 ADAM PRIBYL
SPORTING DIRECTOR
Adam Pribyl has been with City since the club's founding, holding various roles over the years including as head coach. Memorably, he lead the Crows to an undefeated league season and their first conference title in 2018.
Currently, the former St. John's goalkeeper oversees the club's sporting operation.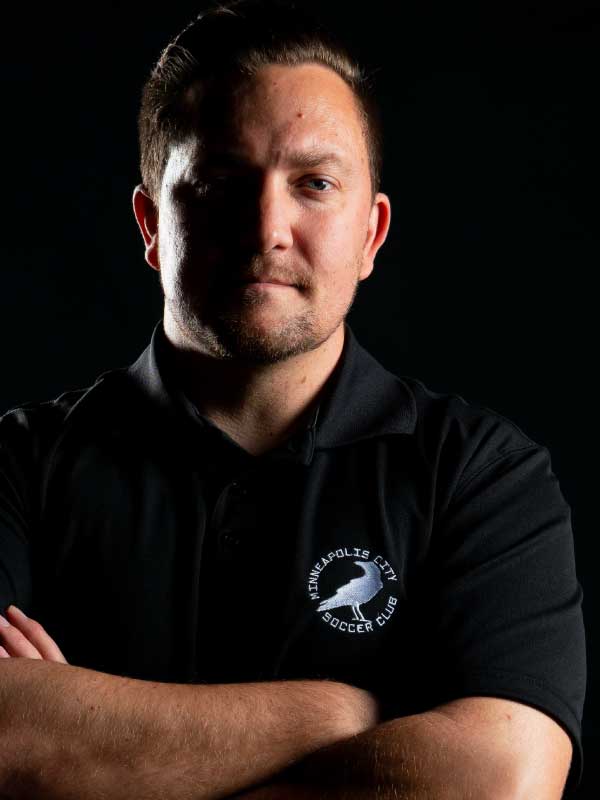 MATT VANBENSCHOTEN
HEAD COACH
Matt VanBenschoten leads the senior team across competitions, with a particular focus on the USL League Two squad. He joined Minneapolis City in 2018 as an assistant coach and helped the Crows to an undefeated conference season and their first North Conference title.
VanBenschoten became head coach in 2019 and led the Crows to two consecutive conference titles (2019 and 2021 as the 2020 season was cancelled due to COVID-19), including an NPSL regular season crown in 2021. Over those years players like Luke Haakenson (Nashville SC) have benefited from their City experience on their path to pro soccer.
Additionally, VanBenschoten coaches on the youth side with Salvo Soccer Club.
He played college soccer at Bethel University, where he was an assistant coach until joining City.
TORI BURNETT
ASSISTANT COACH | USL
A standout player at the University of Minnesota, Tori has seamlessly moved into coaching and has been with the Crows since 2021. She has coached in the college ranks with Macalester College, the youth ranks with Salvo Soccer Club, and now she is focused on Minneapolis City.
MICHAEL PRUNTY
ASSISTANT COACH | USL
An experienced coach and developer of talent, in addition to working with Minneapolis City since 2021, he is the assistant coach with of the Concordia St. Paul women's team. Previously, he was head coach of Coe College's women's team and, before that, of Culver-Stockton College's men's team. As a player, he was a standout at Simpson College.
MARCO CAMPOVERDE
ASSISTANT COACH | NPSL HEAD COACH
Campoverde moved to Minnesota after making his name in coaching in North Dakota, including as a head coach with Dakota Fusion's WPSL team. An enthusiastic coach with an eye for a player, Campoverde will lead the club's NPSL team within the larger senior team structure.
SEB DIXON
ASSISTANT COACH | NPSL
Dixon is an assistant coach with a focus on the NPSL team. Technical Director for Blaine Soccer Club and holder of a UEFA B license, Dixon is a high level coach with vast experience.
JOHN PUCCI
GOALKEEPER COACH
A fine goalkeeper in his day at Hamline, Pucci is currently the head coach of St. Paul Humboldt High School where he took the team to the first state final their history. He works with goalkeepers across the club.
DERRIC JOHNSON
GOALKEEPER COACH
Johnson has been with City since the beginning, and, in addition to City, coached at South High School in Minneapolis. As a player he turned out for Indios Ciudad de Juarez and also Stegman's Old Boys. He works with goalkeepers across the club.
TRAI OLIVER
PERFORMANCE ANALYST
STEVE BICHLER
PERFORMANCE ANALYST
---
Players interested in joining Minneapolis City
The player identification period is November to March. If you are interested in playing with the Mighty Crows, click the link below to fill out the Player Interest Form and club staff will reach out to you with more information.