---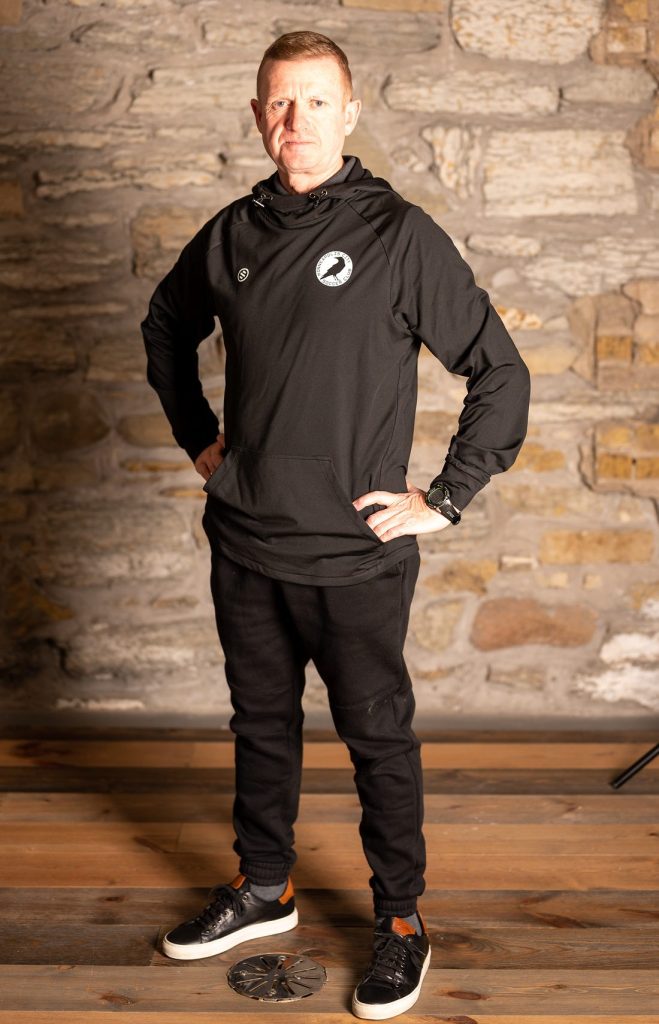 CARL CRAIG
HEAD COACH
Carl Craig, "The Most Interesting Man in Minnesota Sports," was appointed head coach in 2023.
Born in Newcastle, Craig acquired his English FA pro badge and worked with Newcastle United and Sheffield Wednesday before moving to Minnesota in 1994. He worked with iterations of Minnesota's pro soccer team, becoming assistant and then, in 2015, head coach of Minnesota United. He has additional professional experience with Forward Madison, serving as head coach and technical director for the Flamingos.
PETER RIVARD
ASSISTANT COACH
Peter Rivard reconnects with Carl Craig, having been on the coaching staff with Carl when the two were at Minnesota United. He knows what it takes to be successful at professional level and has experience developing pre-professional players as well.
Additionally, Rivard is a scout for Inter Miami, Technical Director at Salvo Soccer Club, and a Coach Educator for the U.S. Soccer Federation.
TOM KLECZEWSKI
ASSISTANT COACH
Tom Kleczewski spent 15 years as an assistant coach at St. Thomas, part of the group that was honored as Region Coaching Staff of the Year in 2016 and 2017.
Additionally, Kleczewski is Club Director at Edina Soccer Club. As a player, Kleczewski played at Rhode Island before finishing his playing career at Macalester.
JOHN PUCCI
GOALKEEPER COACH
John Pucci is the goalkeeper coach for Minneapolis City, having joined the club staff in 2020. He has a depth of experience in player development, specifically with goalkeepers, and is currently pursuing his UEFA licensure through the Scottish FA.
Additionally, John is the head men's coach at St. Mary's University.
---
MATT VANBENSCHOTEN
GENERAL MANAGER
Matt VanBenschoten leads the sporting side of Minneapolis City SC.
He joined Minneapolis City in 2018 as an assistant coach and helped the Crows to an undefeated conference season and their first North Conference title. VanBenschoten became head coach in 2019 and led the Crows to two consecutive conference titles (2019 and 2021, as the 2020 season was cancelled due to COVID-19), including an NPSL regular season crown in 2021. He took over the General Manager role starting in the 2023 season.
MAGED MAKLED
DIRECTOR OF HIGH PERFORMANCE
Maged Makled leads the performance and analytics team. A stats and analytics expert credentialed with Stats Bomb in Football Analytics, Modern Scouting, and Data-Driven Recruitment, Makled works with the coaching staff of the senior team and the Futures to ensure a smart, data-driven approach to player development. Additionally, Makled holds his UEFA B License through the German DFB.
ADAM PRIBYL
SPORTING STRATEGY
Adam Pribyl has been with City since the club's founding, holding various roles over the years including as head coach. Memorably, he lead the Crows to an undefeated league season and their first conference title in 2018. Currently, the former St. John's goalkeeper is helping define the sporting strategy as the club continues to grow.
---
Players interested in joining Minneapolis City
The player identification period is November to March. If you are interested in playing with the Mighty Crows, click the link below to fill out the Player Interest Form and club staff will reach out to you with more information.