Minneapolis City SC has one of the most unique, enjoyable, and affordable sports experiences you can find. It's high-performance soccer, with all local players, cheered on with humorous songs and chants by our inimitable fans, in the heart of the city. It will be like no other sporting event in the Twin Cities.
Edor Nelson Field
Our home stadium is Edor Nelson Field located at 2324 Butler Place S in Minneapolis, on the campus of Augsburg University.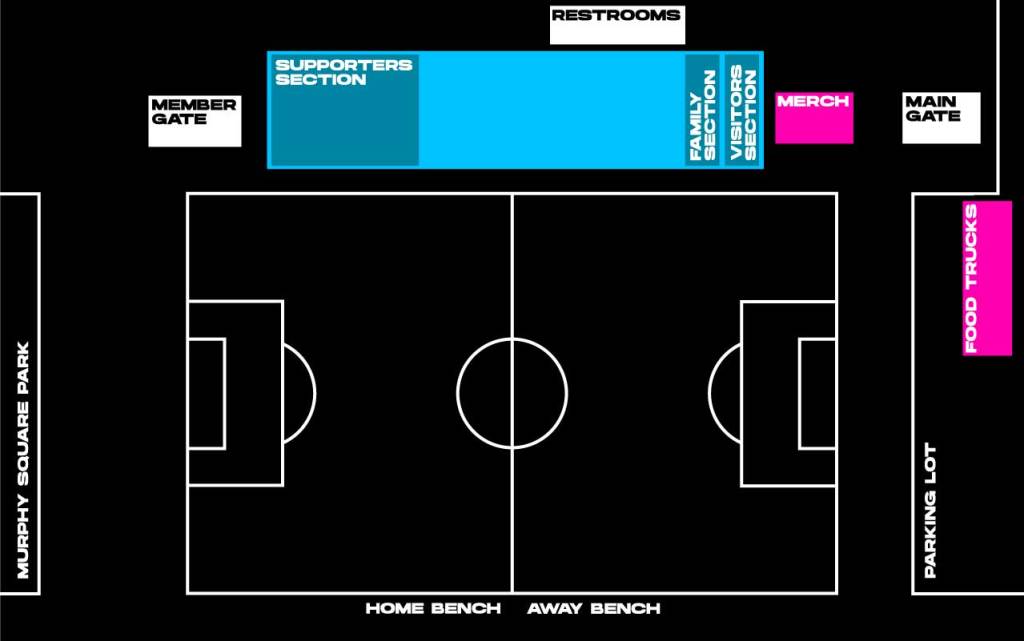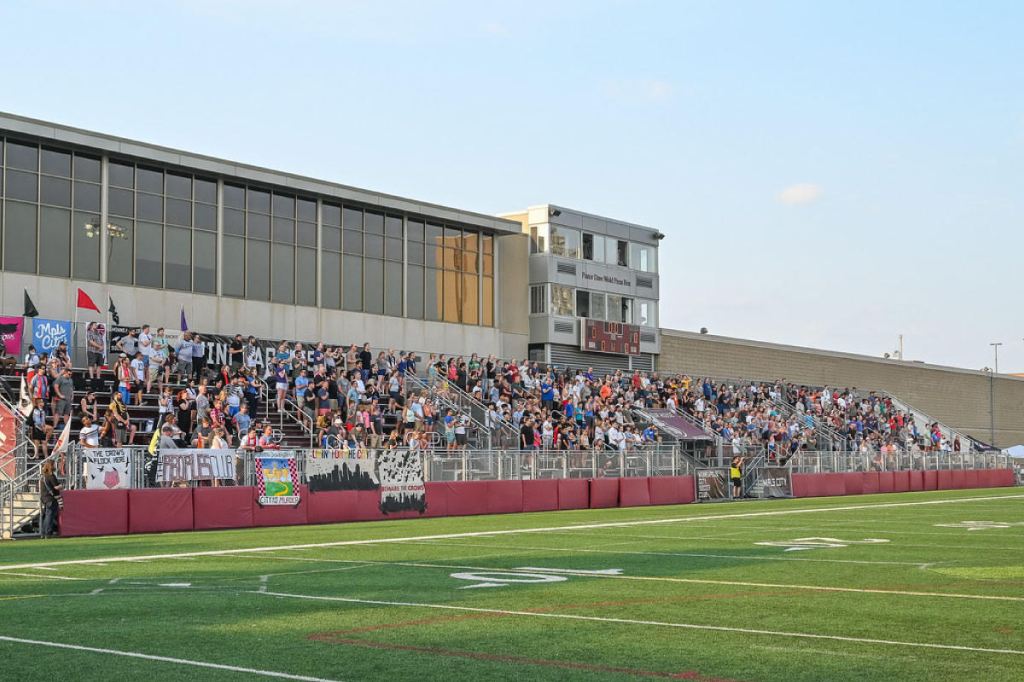 The stadium is located just off of I-94. Parking in the surface lot off of 25th Avenue is free on gamedays and there is surface parking in the area as well. Restrooms are located inside the university building that abuts the main stand. If you need assistance while at the stadium please ask any of the Mpls City staff who are on hand to assist you.
No Cash: Edor Nelson Field is a cashless stadium. For tickets, merchandise, and other purchases please prepare to use credit or debit cards.
Food: The stadium is served by a revolving set of food trucks at each match. The website and club social media post the scheduled food trucks.
Merchandise: Mighty Crows merchandise can be purchased at all home matches (note that we take only credit and debit). The stadium shop is located just inside the main gate on the east side of the main stand. You can also CLICK HERE to visit our online store.
Tickets: Single game tickets can be purchased on the day of the game. All purchases are done digitally, so your most efficient option (and who wants to wait in line anyway?) is to CLICK HERE to buy online now.
Stadium Rules
We remind fans that we are guests at Edor Nelson Field and that, because we love The Nelly, we need to treat it with respect.
Discriminatory language (speech that is derogatory in nature based on an individual's race, gender, sexual orientation, or ethnicity) will not be tolerated. Behavior of this nature will result in immediate ejection from our facility and a ban from attending future matches.
Verbal abuse of players, staff or other fans is ridiculously uncouth and will at least result in a warning. If you are particularly vile or don't stop after being warned, you will be ejected from the facility and face a ban on attending future matches.
Smoking is not permitted inside Edor Nelson Field.
Open containers of alcohol are not permitted at Augsburg University.
Smoke bombs, flares, or incendiary devices are not permitted inside Edor Nelson Field.
Coolers are allowed inside the stadium for a small fee and you are welcome to bring outside food and drink inside the stadium (though remember, open containers of alcohol are not allowed on university grounds and will be confiscated if found).
Bags, purses, and other means of conveniently porting personal items are allowed and we don't care about the size or if they're clear or opaque.