MPLS CITY FUTURES – A one-of-a-kind player development initiative, designed for Minnesota-based players age 20 and under.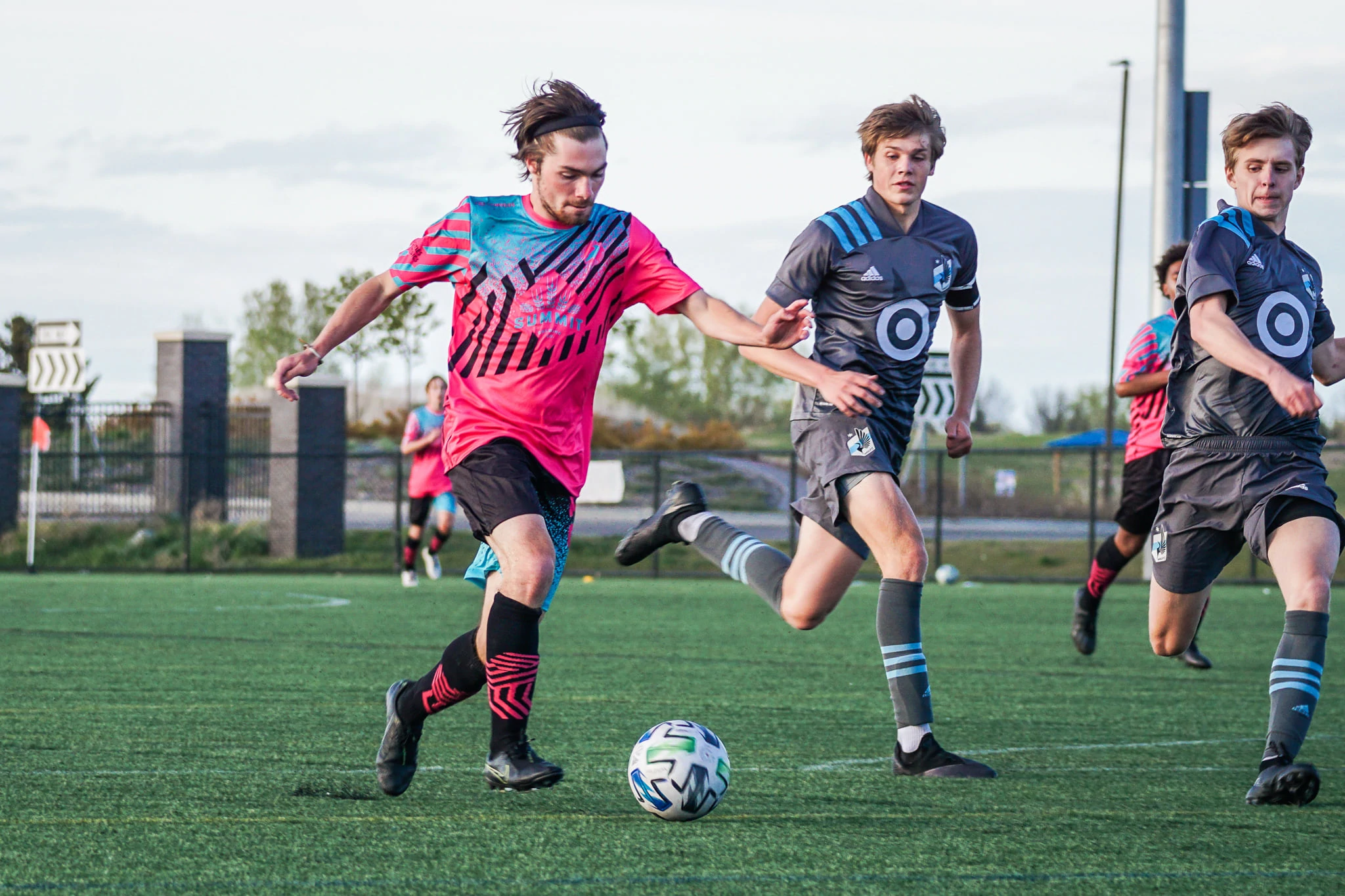 Futures is part of the club's mission to bridge the gap between youth soccer and adult soccer. It is completely within the framework of the club and exists to nurture Minnesota's promising young players for the future demands of college, pro, and professionally amateur soccer while serving as a pathway into Minneapolis City's championship-winning minor league teams that play in USL2. Mpls City SC rosters have included youth national team players, college all-Americans, and players playing first-division soccer in MLS and beyond.
The Futures Program is not a youth team or a competitor to youth clubs. Similar to the Olympic Development Program (ODP), it is a supplementary program in which players can continue to play with their club teams, high school squads, and college programs.
As part of the mission, Mpls City Futures requires no travel, is 100% local, and scholarship-driven. Through club memberships and community donations, at least 20% of players in the Futures program receive financial support.
How To Join the Futures Program
Players have an opportunity to participate in tryouts each year. The primary entry point into the program is the Winter Trialist Camp in January. Registration opens in November.
SCHOLARSHIPS
Scholarships are available to those who qualify. The club has awarded 90+ full- and partial-scholarships to Futures players in since 2020. The financial aid application is available here.
PLAYER INTEREST FORM
Players can also fill out the Player Interest Form at any point during the year to get notified about trial opportunities as they arise. Minneapolis City SC hosts Open Tryout sessions as needed.
2023 Futures Program Overview
Information regarding the format, dates, times, locations, and costs for the 2023 season can be found in the presentation below.
Our Mission
We want to win a national championship with only Minnesota-based players. To accomplish this goal, we need to continually help improve Minnesota soccer. We understand that this means all players, regardless of club or school affiliation. A rising tide lifts all boats.
Since the club was founded, Minneapolis City SC has been dedicated to providing opportunities for Minnesota soccer players. The purpose of the Futures program is to help bridge the gap between youth soccer and college, pro, and professionally-amateur soccer for Minnesota's most promising players. To build this bridge, the Futures Program attempts to help solve the following 4 problems.
1- Structure: Opportunities for players nearing age 18-19-20 often fall apart or do not exist outside of college soccer and many players lose interest at this age 18-19-20 because there is not another level of competitive soccer beyond U18/U19 to which to aspire.
2- Expense: The cost of elite-level youth soccer can exceed $4,000/year. This cost can exclude talented Minnesota players who do not have the financial means to participate, essentially shutting them out of "the system".
3- Time & Travel: Elite teams typically involve extensive travel. Minnesota's young players often spend more time traveling than playing on the field. The 20 and under age group also have jobs and social commitments that start to make such travel prohibitive or undesirable.
4- Roadmap: An immediate jump to USSF Division 1 (MLS) or professional soccer abroad is often unattainable. A large number of Minnesota youth players still lack awareness of Mpls City SC and the competitive play opportunities (USL, NPSL, UPSL) that may exist for them beyond high school, club, and college.
The Futures Program is for ambitious players
The Futures Program is designed to support 40-50 of the most promising Twin Cities-based soccer players, age 20 and under, with aspirations to continue playing beyond their teenage years at the highest levels. These players may have one or more of the following characteristics.
They require an accelerated environment that will prepare them for collegiate soccer
They desire a higher level of competition to augment their current club environment
They have aged out of the Olympic Development Program
They can no longer afford or justify the cost to play high-level competitive youth soccer
They can't justify the time commitment to travel nationally for high-level competitive soccer
They do not feel the traditional youth system offers them anything else to advance their development
They are a late-bloomer and have been overlooked in the youth player identification process
They are lost within the US Soccer system and need to regain traction
They are talented young players who deserve to be in the Minneapolis City USL/NPSL system but need time to develop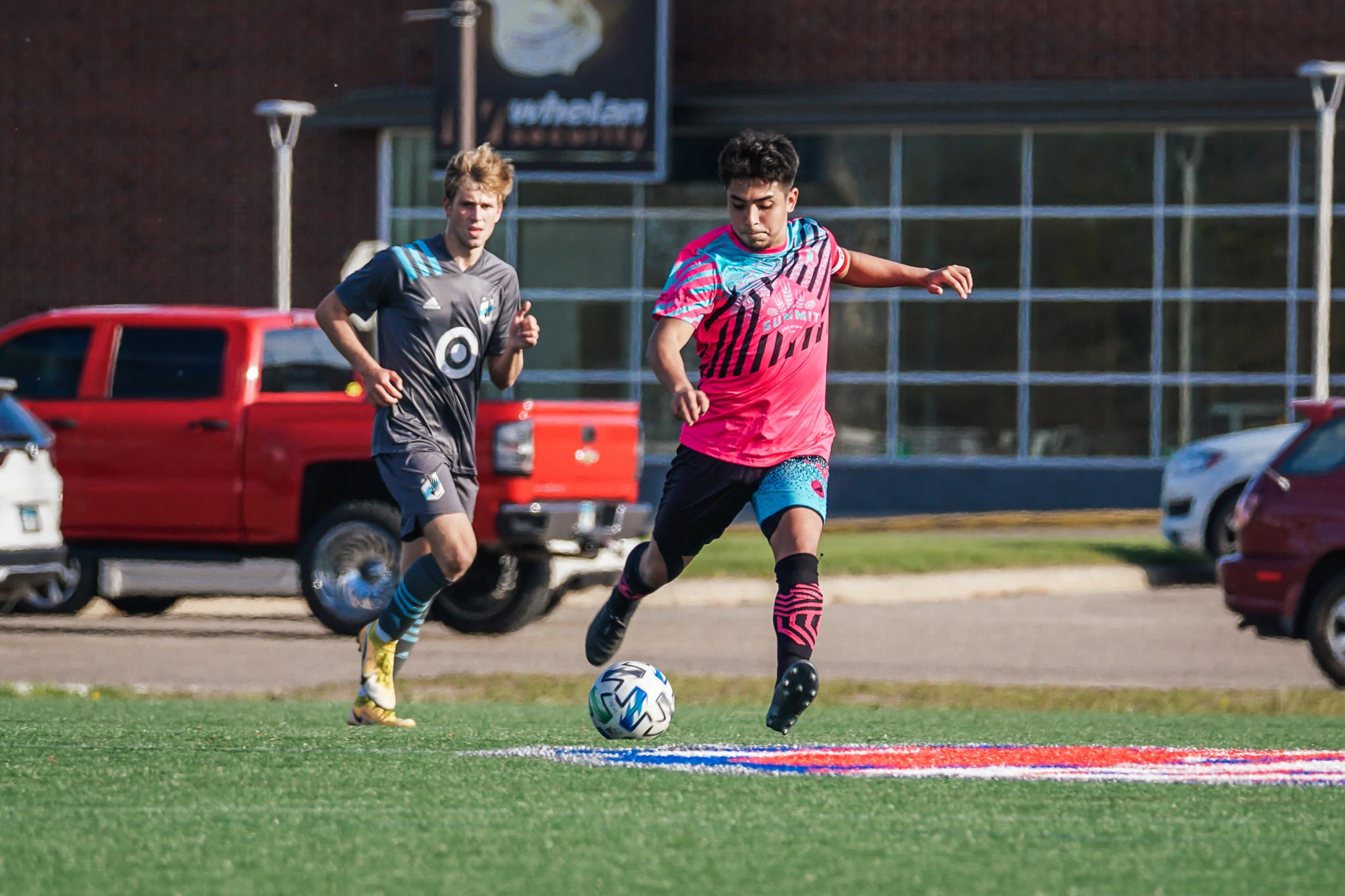 Futures Program Staff
The Mpls City Futures Program is staffed by existing members of the Minneapolis City SC coaching staff. On occasion, the staff will be augmented by guest coaches from the Minnesota soccer community.
JEREMIAH JOHNSON Futures Program Lead / Head Coach
ELI BAKER Futures Assistant Coach
BRENDAN DOYLE Futures Assistant Coach
DERRIC JOHNSON Futures GK Coach
JON BISSWURM Futures Mentor Coach
TYLER DAVID Futures Mentor Coach
AARON OLSON Futures Mentor Coach
JOHN PUCCI Futures Mentor Coach
ALVARO ARCE Futures Mentor Coach
JONAH GARCIA Futures Mentor Coach
STEEVENSON LAMARRE Futures Mentor Coach
MAX LOM Futures Mentor Coach
Futures Program Results & Rosters
Information regarding past results, rosters, stats, and video can be accessed via this link.
FAQs
Can I still play club and/or high school soccer? Yes, Futures is designed to be supplementary and we will work with clubs and high schools to identify talent and collaborate to improve player outcomes.
Is City planning to start a youth club? No. Our ambition is to be the bridge between youth and (college & pro) adult soccer.
What age do players need to be? Players must be at least 16 and no older than 20 (at the time of the tryout).
When are tryouts? Futures tryouts will be in November.
Is there a chance to make an USL or NPSL roster? Yes. Players have a chance to be called into senior team training and games
What is Minneapolis City SC? We're a 501c3 amateur club focused on local players and competing in the top national amateur league in the country, USL League Two, as well as in the National Premier Soccer League, and in the U.S. Open Cup. Perennially one of the top teams in the NPSL, City has sent two players to MLS since 2016: Brandon Bye (New England Revolution) and Luke Haakenson (Nashville SC), as well as others to various professional clubs in the U.S. and abroad.
How do I get in touch? Contact us via email at futures@mplscitysc.com.
Is this NCAA compliant? Yes

MPLS CITY SC does not work with players when they are in an active college season. Because the calendar for every college program/level is different, individual players are required to be aware of their program's calendar and to over-communicate their status in-advance to both MPLS CITY SC and their university to avoid eligibility issues.
MPLS CITY players do not get paid, so they all hold amateur status.
MPLS CITY SC does not provide any compensation for housing as all MPLS CITY players are based within driving distance to MPLS CITY training facilities.
MPLS CITY SC provides NCAA compliant food, beverage, and lodging accommodations during road trips.
Because MPLS CITY players pay club dues, the dues cover the cost of all training gear that they are allowed to keep.
College players that compete with MPLS CITY typically go through trials during the winter/holiday break (after their fall season has completed) or during spring break (after their spring season has ended).
For the MPLS CITY senior team, the USL League Two & NPSL competitive seasons typically start in May and end in July, before college programs start pre-season. If the USL or NPSL season gets extended (example: post-season), MPLS CITY works directly with a player and their university to determine if the college coach is willing to allow that player to arrive late to their camp. However, MPLS CITY has never had a player continue to compete while their college program is in session — all MPLS CITY players in college have arrived at their college pre-season early or on time.
For MPLS CITY FUTURES (our "academy"), the program runs from November-June. MPLS CITY FUTURES players typically reside within driving distance to the Twin Cities during this time frame. College players do not participate in FUTURES programming during the active periods of a college soccer season. FUTURES programming does not start until the end of the Minnesota high school season and is completed before the high school pre-season begins.

FUTURES Trials occur in November, but the club reserves the right to add qualified players at any point during the academy season (e.g. from other open trials or preferred trials).
FUTURES programming typically occurs 1x per week, alternating weekly between pool training and 7v7 league formats. Sessions generally are late on Monday evenings.
FUTURES observes a winter break from mid-December to late-January.
The top 18 FUTURES players at a given point during the season may receive an invitation to participate in a full 11v11 match against external competition (called Featured FUTURES). Featured FUTURES matches may occur 4-5 times per season from March to July.
FUTURES players may receive an invite into training sessions for MPLS CITY or a "call-up" into the roster for a MPLS CITY gameday.
Archived Resources
2022 Futures Program Overview – Video
2022 Futures Program Overview – Slide Deck