GOLDEN VALLEY, Minn. — Minneapolis City SC fell 0-1 to visiting Peoria City at McKnight Stadium on Friday evening in what was an exciting but ultimately disappointing contest. Three games into their first League Two season, the Crows have collected one away point and dropped a pair of home games. There is nothing catastrophically wrong. Minneapolis has yet to concede more than two goals in a game or lose by more than a two-goal margin. The Crows do not look as if they do not belong in their new league. However, on the heels of three-straight NPSL North Conference championships, the atmosphere around the club's new adventure into the USL2 ranks has hearkened back to that of their first two years of existence.
Where Minneapolis players and coaches have, over the past three years, spoken about being the team others are looking to dethrone, the start of the 2022 season has presented an older challenge. Playing in the Premier League of America in 2016 and then joining the NPSL North Conference in 2017, the Crows spent much of both seasons chasing playoff berths from outside the top of their respective conferences' tables.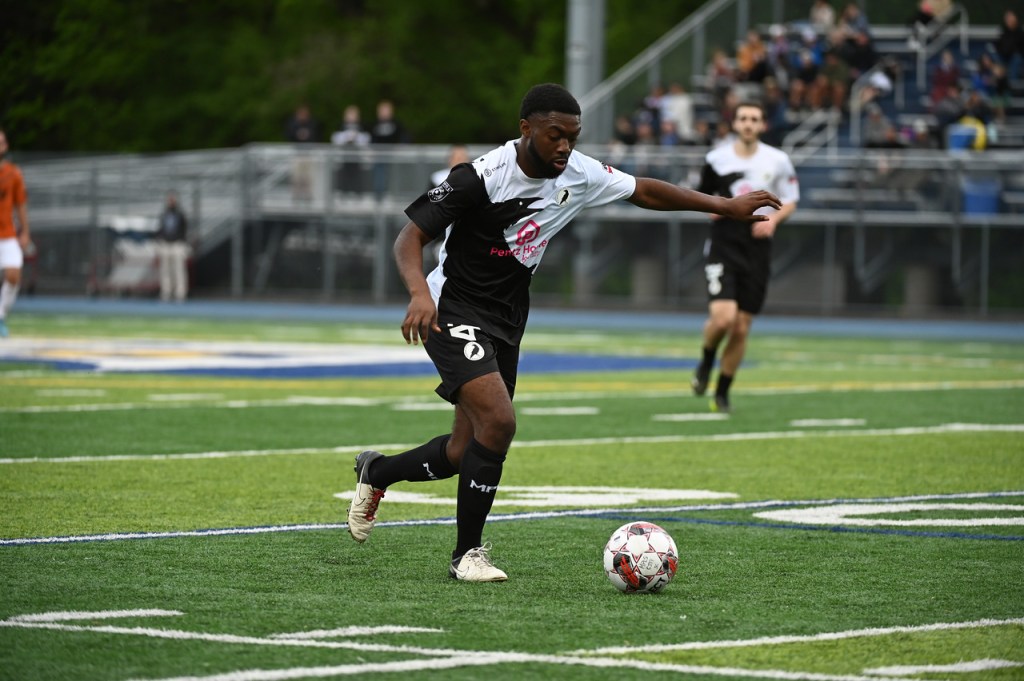 Most successful summer-league teams find a balance between players living locally and those arriving from colleges and universities located out of state. Relying on the former, particularly in the early going, and incorporating the latter after the start of the season, is something with which nearly every UPSL, NPSL and USL2 coaching staff is tasked. Replacing several key, local players who, over the course of multiple seasons, had established themselves as leaders, is something the Crows had avoided until recently.
"We can do it. Second half [against Peoria], we obviously created scoring opportunities. It's not a matter of us not being good enough," said USL2 head coach Matt VanBenschoten. "It's just the mentality right now is not at our best. To be honest, we miss big leaders like Will Kidd, Max Stiegwardt or Matt Elder.
"It's understandable to an extent, because we're a new team. But we're at the point now, this season, that if nobody is going to step up and take the bull by the horns, we're going to drop points, like tonight, that were there for the taking for us."
Herbert Endeley, who came close to setting up teammates for goals on multiple occasions, and looked dangerous on the ball throughout the game, is one of those collegiate players who only recently joined up with the Crows, after having just finished his junior year at Indiana.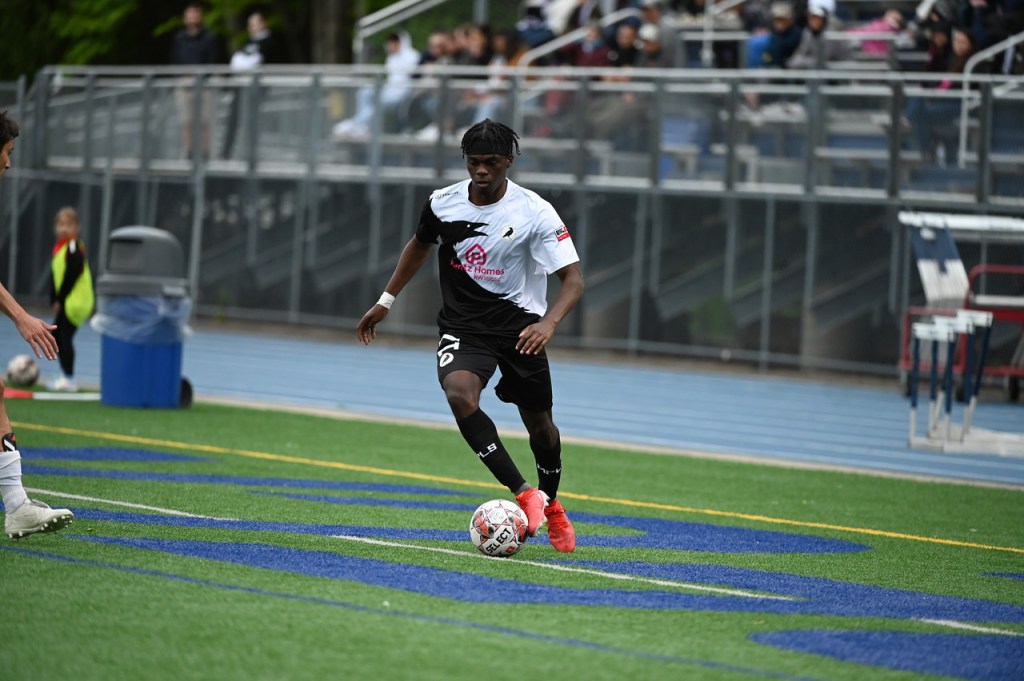 The winger seconded his coach's view that the Crows' first-half performance against Peoria was lacking, and hoped to build upon positives from the second.
"I've never played with Eli [Goldman] or Bernard [Assibey-Rhule]," Endeley said. "Just have to adapt to each other's playing styles, and I think a bit of it is a tactical piece, as well. We have to get better at our movement on and off the ball, getting in behind, taking guys when it's one-on-one. Those are the things that we emphasize in training, so it will only get better as the season goes on."
The key for the Crows will be finding cohesion quickly and before more games in a short season pass. One player that might help the Crows buy a bit of additional time is goalkeeper Martin Sanchez.
VanBenschoten conceded that were it not for Sanchez, the run of play might have awarded Peoria City a two- or three-goal victory.
"To save two breakaways, have that great save in the first half and a couple more in the second half, it's frustrating." VanBenschoten continued, "You need your goalie to step up and keep you in the game, which he did, but then everybody else has to step up and execute, and make sure he's not the only one."
The only goal of the evening was headed through traffic, down off the turf and back up into the Crows' net in the 19th minute, by Peoria forward Justin Freitas. Every other effort on target was dealt with by Sanchez.
Sanchez said he felt there would be a high standard to meet in succeeding Elder. The later, a fixture for the Crows since their inaugural 2016 season, retired as Minneapolis City's all-time minutes leader.
"I know it's going to be a big spot to fill," Sanchez said. "I'm just trying to enjoy every single moment and take every opportunity that I can, here."
Questioned about making a slew of big saves on the evening, Sanchez said, in reserved manner, that he was happy to do his part for the team. VanBenschoten called his keeper's performance "awesome", and Endeley praised the quality of Sanchez's distribution in addition to his shot-stopping.
In Other Action
In eight previous meetings dating back to 2017, Minneapolis City had never lost to Sioux Falls Thunder FC. On Saturday night in Harrisburg, S.D., the Thunder took a first-half lead on a Marcus Horwood goal, which James Bolger would double with one of his own, shortly after the restart.
"They scored two goals on about three shots," said a frustrated Derric Johnson, who coached the Crows' NPSL side on the evening. "Considering the timing, I think we were lucky to have come out with a draw. But considering the run of play, we were on the front foot the entire game."
Luck came in the form of 18 year-old forward Loïc Mesanvi. Fresh off scoring four goals at Granite City for the Futures in midweek UPSL play, and a substitute appearance against Peoria the night before, Mesanvi would come off the bench in the 60th minute to score a brace.
For Mesanvi's first, he recovered Ezekiel Foltz's short clearance after the keeper left his 18 to break up a Crows attack, and lobbed the Thunder netminder before the latter could get back on his line. For his second, Mesanvi rolled the ball into the far corner with what would prove the penultimate kick of the game, as the final whistle sounded immediately upon the subsequent Thunder kickoff.
Postgame, Johnson said Minneapolis' coaching staff could lean on video from the game to help clarify the pecking order for starting positions. Two of the players who made strong cases for additional minutes, in addition to Mesanvi, were midfield general Jameson Charles and veteran defender Aaron Olson.
"I was the varsity coach at Minneapolis South for the last five years, and for four of those five years, [Charles] was a starter at Washburn. He was my living-nightmare for several games each year. Finally having him on my side felt really good," said Johnson.
Johnson added that Olson, the Crows' oldest player, looks to be in even better shape than in seasons past, and was chasing down forwards 10 years his junior on the evening.
"It's more evidence for A.O. to keep that starting spot, because he does an incredibly good job, despite the gray hair that's cropping up on his head."