ST. PAUL, Minn. — A year ago, in the spring of 2022, Minneapolis City SC was embarking upon an ambitious venture. Its senior team would compete in two leagues, simultaneously. The growth of USL League Two provided a new possibility as to where the Crows might be best-placed in the years ahead. City joined the aforementioned, but also hedged its bets, and kept its membership in the National Premier Soccer League.
On the field, that gamble would fail.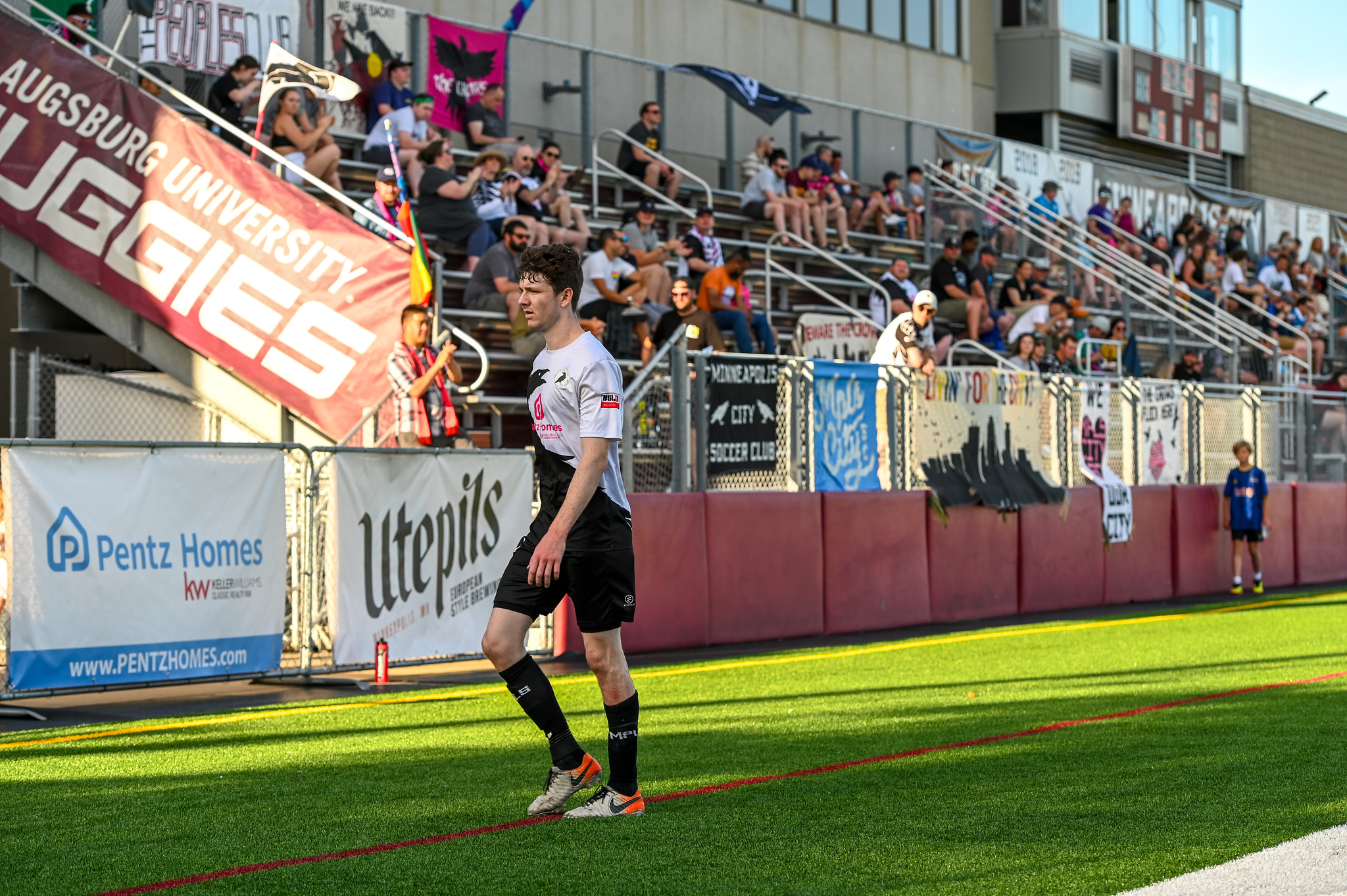 In the NPSL, the Crows' fourth-place finish was its worst in any North Conference season. In League Two, City faced stiffer competition than it previously had, and the club suffered its first-ever losing season. A significant factor in this dual-campaign of frustration was the daunting task of trying to get an expanded pool of players to gel with one another over the short summer-season, all while being shuffled between leagues.
A mid-season course-correction of assigning most players to either the NPSL roster or the League Two roster helped deliver results in the NPSL. But as the weeks went by without a win, pressure mounted on the League Two side. Club chairman Dan Hoedeman fielded concerned text messages from former players who were unused to seeing the Crows fall out of contention. A 1-0 victory, at home, in its final League Two game of the year, allowed City to avoid the ignominy of a winless league-season.
No honest accounting, considering the club's own expectations and goals, could place the balance of the 2022 season in the black. Lessons were learned, that knowledge applied, and changes were made.
Former NASL-era Minnesota United FC head coach Carl Craig was brought in as manager. The Crows exited the NSPL. And bracketed by a pair of group-stage Minnesota Super Cup games, City now has only its League Two schedule to focus upon.
Late-afternoon, weekday training sessions — a requirement of Craig's — and League Two's focus on player development, have led to significant turnover and a younger team. At time of publication, 17 players currently on Minneapolis' League Two roster would make their debut should they feature in Saturday's season opener. The longest-serving players — defender Jonah Garcia, midfielder Aidan O'Driscoll and forward Eli Goldman — all joined City's senior team in 2019, when the Crows won their second North Conference title.
Craig has been given a mandate to emphasize the professional in a not-for-profit club that describes itself as professionally-amateur. There is hope the Crows can return to winning. And, amid the change, still a strong desire to preserve the character of the club as it welcomes so many new faces.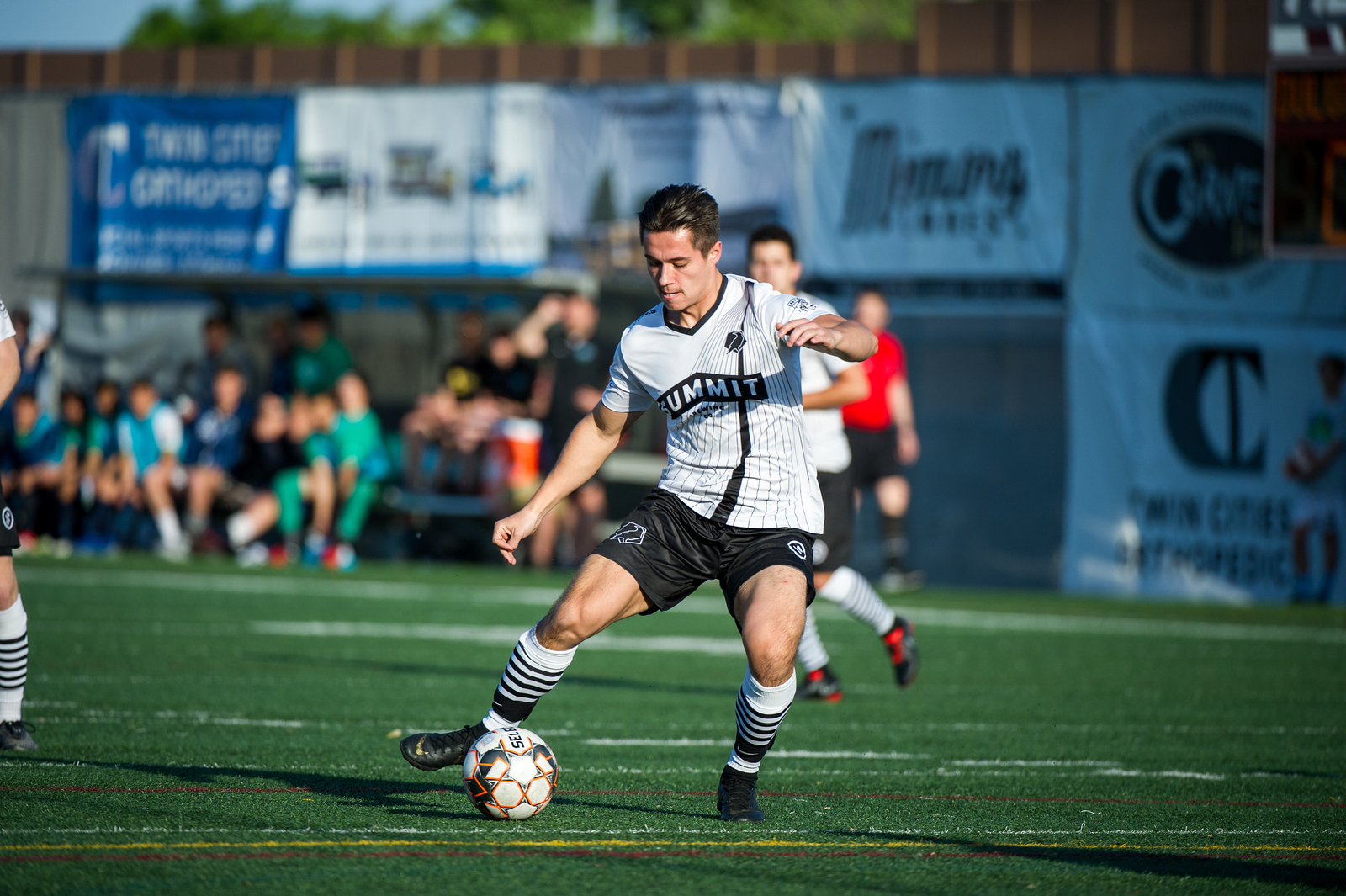 With training resuming in earnest, and most of City's players back in the fold this week, the author spoke to O'Driscoll and Garcia on Saturday about their thoughts on the old and the new.
"I love Carl so far," Garcia said. "Attention to detail and organization are top notch. Nothing against the last couple of years, but this is the first time in a while that a coaching staff is asking, making me answer questions. Getting me thinking during training. Getting me thinking after after training; Aidan and I have already reflected after practice."
Garcia cited a training session that focused on the specific distances Craig wants his centerback pairing to take, when in the build-phase of an attack, as an example of that attention to detail.
"He's making the small adjustments that we haven't had for a little while. Those add up," said Garcia. "I think it's going to make us a lot better."
Ahead of last Friday's season-opener against Minnesota United FC MLS Next in Minnesota Super Cup play, Craig kept his instructions simple; an attacking shape, a defensive shape, and assignments on set pieces.
"He put a good bit of responsibility on us," O'Driscoll said of his manager's pregame talk. "He said, 'You guys are soccer players, problem solvers. Let's go out and figure it out.'"
Craig also took the captain's armband, which was O'Driscoll's for all of 2022, and gave it to Garcia to wear against the Lil' Loons. It was evidence of the sincerity of Craig's pronouncement that — while grateful of the things players have done for City in years past — no one's position or minutes are guaranteed this summer.
O'Driscoll took the decision in good spirit.
Turning towards his centerback, he said, smiling warmly, "Happy to give it up to Jonah. He certainly deserves it. I think he'll be great; I have no doubt about that."
Garcia paused for a gracious beat in acknowledgment, before diving into a plate of fried Brussels sprouts and a Cubano sandwich with French fries.
"I can never eat the night after a game," Garcia offered. "So, the morning after, I'm starving."
A win against United would have been ideal, and both players acknowledged the need to hit the ground running this summer. Asked why an older Crows team may have declined to press a physical advantage against Fanendo Adi's teenagers, Garcia reflected briefly before looking ahead to this Saturday's game against St. Croix Legends.
"It's not grown men that we were playing against. These are 17- and 19-year-olds who have quite a future in front of them," Garcia said. "I just don't feel right, being 27 years old — even if it's a cup game — going and absolutely blowing-up an 18-year-old whose mom is in the stands. You know?"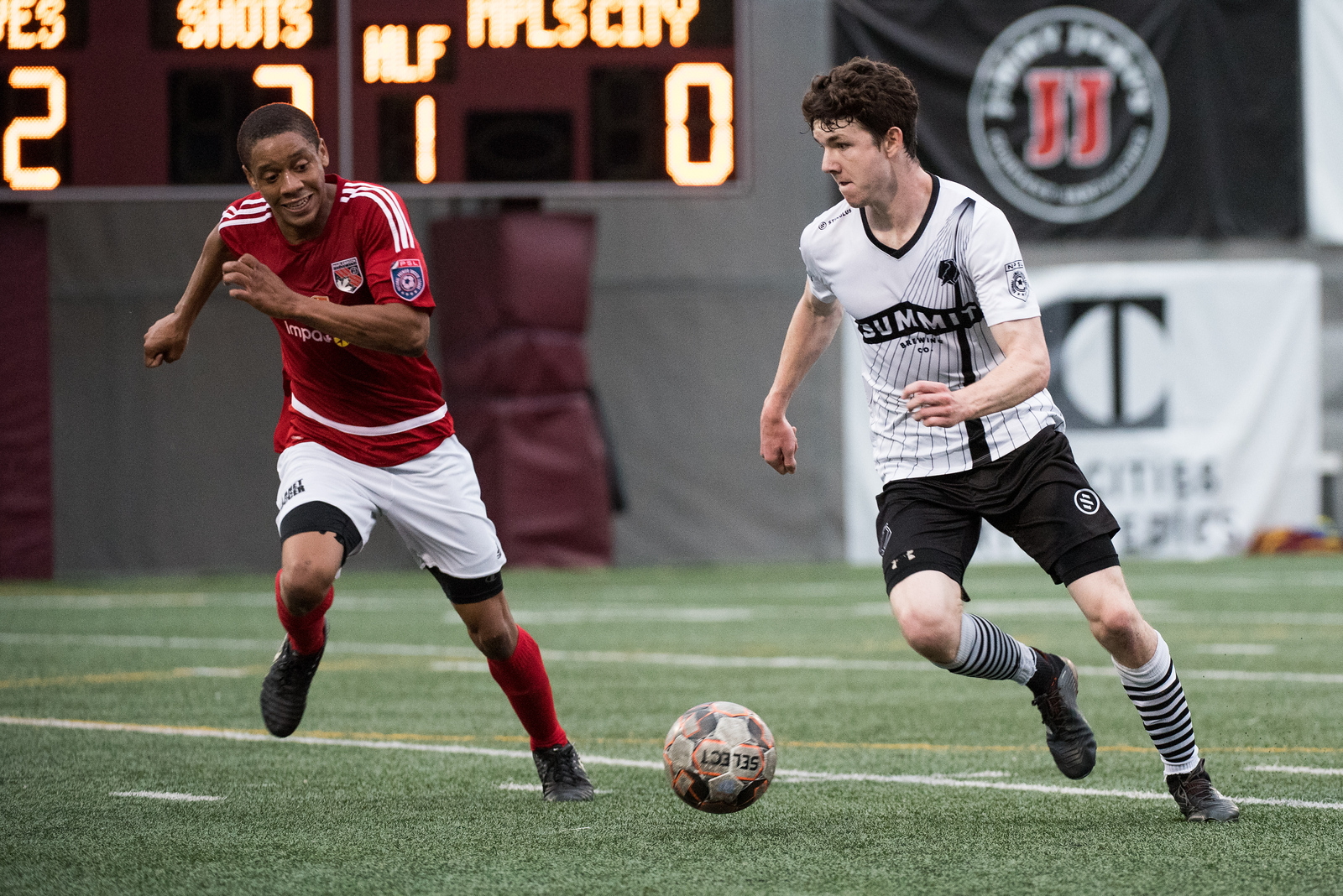 Having been denied an early cup-victory against an opponent in mid-season form, the pair offered their thoughts on not repeating a cold start to their league campaign.
"That is super important; to start off on a good note and get a win or a result in the first game," Garcia said. "I think we started pretty strong last year, even though it was two losses in a row against the Des Moines Menace. I thought, for how good of a team they are, we played quite well. But as a result never came for us, the pressure slowly built."
O'Driscoll concurred. "You have to be gritty for the first few weeks before you get settled," said the midfielder. "I think that will be important; just getting results, getting three points.
"[Against St. Croix] it will be equally-unorganized, or, equally-organized. It's something we're going to have to deal with for the next couple weeks, wherever we play. It'll be nice to get people trickling in [this] week. We'll have pretty-much everyone for the game, minus two or three people, here or there. It'll be good to get that group together. I think we need that."
In addition to bringing winning soccer back, the veteran duo also feel a shared responsibility to preserve the kind of culture and community that has grown up around City, and impart its importance to teammates who are new to the club.
"I think Jonah and I play a big role in conveying what it means to play for City," said O'Driscoll. "And I think the rest of the club plays a big role in that.
"The reality of the situation is that a lot of these guys are playing summer soccer and they have colleges to play for. When I was playing for City [while in college], I was thinking about getting ready for the fall. I don't think that's a bad thing, as long as they're conscious of the fact they're playing for a club that has bigger ambitions beyond the 90 minutes that you play. This is also a community; it's not just a summer training session."
Garcia added that he hoped a return to playing in just one league would allow fans to better get to know players, and that he felt the overly-complicated summer of 2022 had impeded that connection.
On that note, both O'Driscoll and Garcia were encouraged by the 1,216 fans that packed Edor Nelson Field against United, and saw it as a welcome return to the atmosphere of seasons past. And particularly demonstrative, as several of their new teammates were in the stands.
"Fore sure," said Garcia, "They got to see what the environment was like. Even though the soccer wasn't pretty, I think anyone who's coming into the squad will kind of know how we want to do things. And at least that we're going to [expletive] battle or fight for 90 minutes. Out of all the takeaways, that was the one; being down 1-0 and chasing, hunting results."
"It helps with out with all the fans there, for sure," O'Driscoll added.
"Who wouldn't want to play in front of a packed stadium?" asked Garcia. "A packed stadium at Augsburg feels like a lot more than 1,200 people. That's such a massive thing for atmosphere. I love how close they are. When we get into games and the fans do their research on opposing teams and start heckling, we're in business."
Those new players, now working to get integrated into the team, will soon be challenging veterans like O'Drsicoll and Garcia for minutes. The veteran duo welcomed that, too.
"That's probably one of the best things about City — the quality of players it attracts," said O'Driscoll. "It's never going to be easy to get into an XI, but we're ready for it."