THE CITY LEGEND ON SOCCER, MODELING, AND LIFE IN THE LOWER DIVISIONS
Abdallah Bah has been with Minneapolis City since the club's first season in 2016. He was outstanding that season, getting in the league team of the week every week be played, and making the team of the year. His standards haven't slipped and the fullback, who can also do a job in central midfield, has the second most appearances of any active City player after Aaron Olson.
It all started on the streets of Freetown, Sierra Leone. "I started playing when I was four years old. I always played with the older kids and my older brothers. Being the youngest player and the smallest, I had to learn to think, play, and adapt quicker."
Bah was 10 years old when he and his family moved to Minnesota. From his start in rec soccer, he made continually more competitive youth teams before ending up with Minnesota Thunder Academy.
"I played with Rob Zahl's U14-16 Premier team" said Bah "and in our last season before the Development Academy started we qualified for the USYS Nationals and made the semi-finals. Definitely one of my favorite seasons of my soccer career."
After graduating high school, Bah went on to Monroe College in New York. "The culture was amazing and the level was higher than I expected" said Bah, whose team went all the way to the NJCAA National Finals in his second year before losing the final to Tyler College from Texas. He finished his college career at Post University (NCAA D2). It was before his senior year at Post that Minneapolis City was founded.
"Playing with City for me started off like a very attractive blind date" said Bah. "I had an idea of what was
happening, but there wasn't a lot of information available at first. The head coach at the time, Keith Kiecker, reached out to me and asked if I wanted to play with City. I wanted to, definitely, but I was in a very tough spot because if I came back that summer I would have had to live with my uncle, aunt, their two kids, my grandma, and a cousin in a 2-bedroom apartment."
"I told Keith about my situation and he and City helped connect me with a family that he knew well, which was just the best situation. They've been nothing but family to me" said Bah.
The rest was history. Bah tore through the Premier League of America that summer and has been a mainstay with City ever since.
"I'm so glad I made the decision to be part of the organization" reminisced Bah. "It has brought nothing but good things. And I can't be thankful enough for how that first season prepared me to go back to Post for my senior season. I felt fitter and I went back to school feeling like I could do anything on the field."
Now, Bah is graduated and by day he works as a real estate agent and with the Dreamline Program within The Sanneh Foundation, mentoring high school students at North St. Paul High School. By night, he's still flying with the Crows. "I love stepping on the pitch with my teammates and the Citizens every game" laughs Bah "it can be a big commitment, but the club is understanding that we have careers and things going on. I want to make the sacrifice for it, to have this part of my life."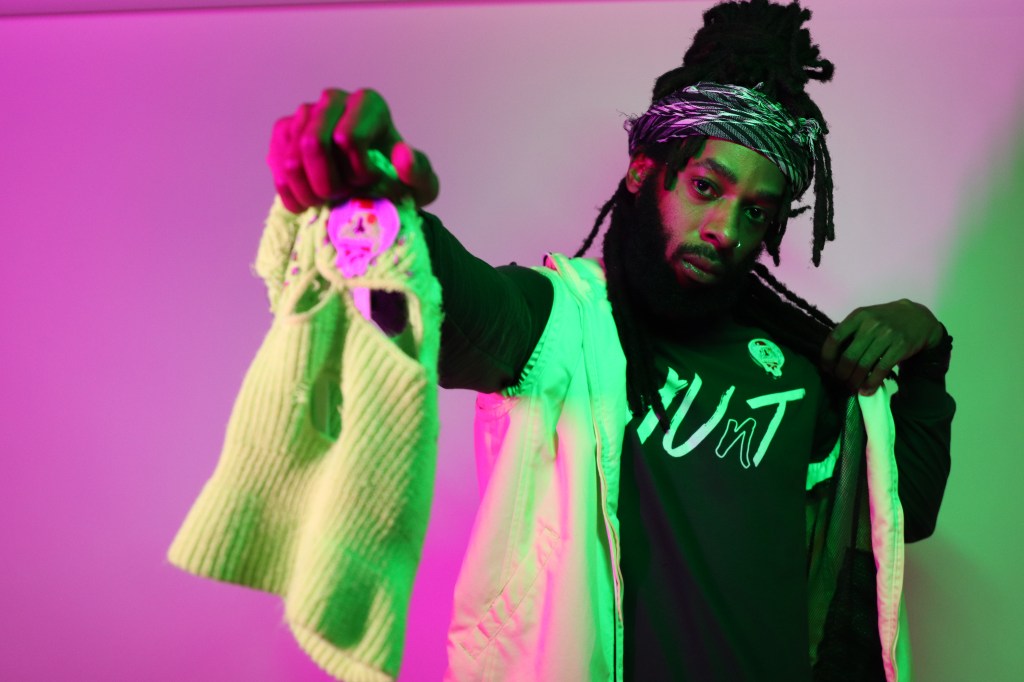 Because he didn't have enough going on with his career and with City, he has recently started doing some modeling.
Bah smiles "A good amount of my friends have been telling me I should get into modeling. I mean I've thought about it before but I hadn't really entertained the idea, but I had a lot of friends in the photography/videography and arts scene so eventually I thought I would give it a try. During the summer, I applied at a local modeling agency, did a trial shoot, and got hired."
"Since then I've gotten more into it and it's been fun! I realize it's another great way for me to get creative and express myself. Now, I'm building and promoting a portfolio for the things I'm interested in."
He has taken to modeling as naturally as he took to soccer all those years ago. "People say I always seem to be ready for a shot" said
Bah with a big smile. "It's been really fun so far and I'm excited to do more shoots down the line."
Minneapolis City are hoping for at least one more big season out of Bah before he gets big time, moves to LA, and lives a life among the other beautiful people.
"Bah has such a presence" says Technical Director Adam Pribyl. "He is able to play multiple positions, and is particularly scary for opponents as marauding outside back, able to cover a lot of ground, and dangerous cutting in from wide spaces."
"In addition to that" he continues "I believe the young guys in he club look up to Bah because of his mentality. He is so easygoing, but has a quiet, steely intensity about how he approaches the game."
Bah has spent most of his time patrolling the flank from the leftback position, where he has come up against, and nullified, top attackers like Milwaukee Bavarians' Braden Andryk and TwinStars' Karim Darbaki. But his game is more than defensive. In fact, he is perhaps best remembered for his contribution on the other side of the ball as his wondergoal against Duluth in 2018, where he strode forward nearly 20 yards on the dribble before lashing a fierce, dipping shot into the back of the net to open the scoring in a win that brought home the 2018 conference title.
Bah smiles at the memory. "I initially wanted to pass the ball, but I couldn't believe they just let me run with that much space."
He leans back as he continues, obviously relishing the memory, "and as soon as the left my foot, I knew it was going in. That game was just exhilarating."
Bah is one of the group of players who have been with the club since the beginning, going through the ups and downs and growing pains of launching a club from scratch.
"Let's just say that things have come a long way" he grinned. "Lots of positive changes, like the home stadium, how things are run, the professionalism of that, the competitive level–and the culture is more soccer culture now. Everything has changed for the better in my eyes."
Anyone who remembers the early days, playing at South High School on a patchy field will know what he is referring to. From improvements in stadium, training facilities, coaching staff, organization, and on-field results, the past size years have been a journey of growth, improvement, and change.
"That said, the core and what the club stands for hasn't changed, which I love."